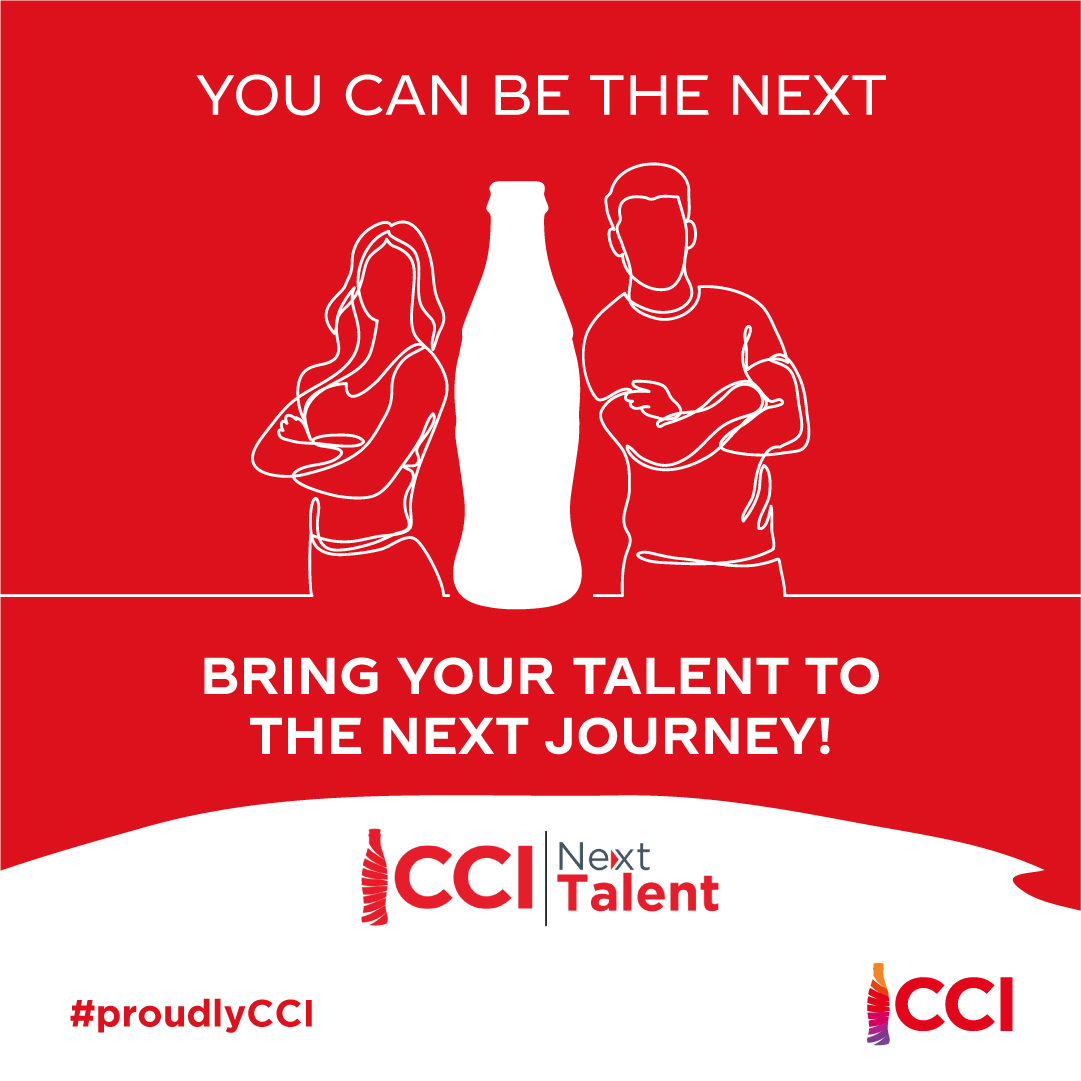 About Us
We are a multinational beverage company which operates in Turkey, Pakistan, Kazakhstan, Azerbaijan, Kyrgyzstan, Turkmenistan, Jordan, Iraq, Uzbekistan, Syria, and Tajikistan. As one of the key bottlers of the Coca-Cola system, we produce, distribute, and sell sparkling and still beverages of The Coca-Cola Company. We employ close to 10,000 people and has a total of 30 plants in 11 countries, offering a wide range of beverages to a consumer base of 430 million people. In addition to sparkling beverages, our product portfolio includes juices, waters, sports and energy drinks, and iced teas.
What & Where?
CCI brings you the newest & boldest excitement in the world of Management Trainee programs: Next Talent!
If you are looking for a unique experience with a global impact, it is your time to shine in departments like Business Transformation, Digital Technologies, Finance, Human Resources, Marketing, Sales and Supply Chain! Along the way, you will have the opportunity to grow & have fun with your peers and prove your stardom with the project competition.
Bring Your Talent to the Next Journey! Are you ready to #BeTheNEXT?
Who & Why?
We want to share our energy with 4th graders at Turkish universities with advanced English, willing to work in 3 weekdays.
If you are also excited for our opportunities at the Istanbul Office or our plants at Ankara, Bursa, Çorlu, Elazığ, Isparta, Izmir, Köyceğiz, Mersin or Sapanca; apply now for a lifetime experience!
Whatever department your destiny may lie in; Business Transformation, Digital Technologies, Finance, Human Resources, Marketing, Sales and Supply Chain; we believe in our The Next Talent!
How & When?
Application Process
Apply Next Talent to unleash your potential and lead us to what is next!
Online Evaluation Process
Complete Casebot & Video Interview steps to help us get to know you better.
Gamified Assessment Day
Get a unique assessment experience at or Headquarters Office in İstanbul.
September 26


The Day with CCI
Join us at the Headquarters Office in İstanbul for a day with CCI mentors and start to work on your project within teams.
September 26 – October


Project Development
Work on the project with your team.
Presentation Day
Make your case to the managers & CCI leadership team.
Begin!
You might start working with us as our part-time colleague!
FAQ
What are the requirements for application?
We accept applications from all departments of all Turkish universities; you only need to be a senior (4th grader); willing to work with us at our Istanbul Headquarter or a senior student in Engineering to work at our Ankara, Bursa, Çorlu, Elazığ, Isparta, İzmir, Köyceğiz, Mersin or Sapanca plants.
I am taking classes from the 4th grade even though I am not a senior; may I apply?
We only accept applications from 4th graders who will graduate in the spring of 2023.
Will there be team-based or individual-based Project evaluations?
Up until the project development, you will move through the assessment steps by your own. For your projects, you will be assigned to project groups and we suggest all group members to be equally involved in the project process. However, you will be assessed on your individual accordance with CCI overall.
In what language should we prepare the Project presentations?
All presentation materials and the presentation language should be English.
What will happen if a team member has to leave the process?
All adjustments will be made to make all processes just & fair for all competitors.
How will the projects be judged?
The jury that contains representatives of each CCI function will carry out the project evaluations.
Can I join with more than one Project?
All teams will work on the same specific project briefed by CCI.
Will the process be online or will physical participation be required?
The first step of the assessment process will be online. Gamified Assessment Day and The Day with CCI will take place at the CCI Headquarter in İstanbul.
At the end of the process, our Next Talents will join us in our offices or production facilities 3 days a week.